When it comes to cloud storage, there are hundreds of companies out there offering free 1GB to 15GB of free storage.
But our favorite is
Degoo
, which gets you 100GB of free could storage. With
Degoo
you can also get more storage up to 3GB when you invite your friends to join
Degoo
and get 1.2 GB of storage per day by just watching ads.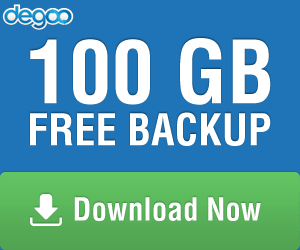 You can also upgrade to 2000GB and save 20% when you pay for a year just $95.88. If you looking to ditch Apple's cloud storage or Google's One storage head over to this site
Degoo.com
to collect your free 100GB of free cloud storage or simply
click this link here
.
---
≡YOU MIGHT ALSO LIKE
Advertising Disclosure: This post contains affiliate links & Banners from which Bloom Bargain will earn a small commission if you shop through them. This is how we help to make money so we can continue to bring you amazing content.